Best Field Trip Ever!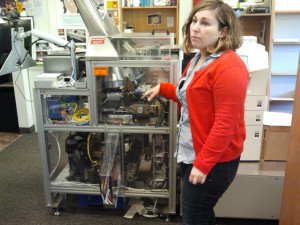 Imagine being able to read your manuscript in book form before it was submitted to a publishing service. Imagine how it would feel to hold that very first copy in your hands, caress the cover, riffle the pages, open it, sign it, hand it to someone else (maybe your mom). Imagine being able to do that in about an hour or less.
That's the beauty of the Espresso Book Machine, the brainchild of a St. Louis inventor who envisioned a printing machine that could both photocopy and bind a book.
Continue reading Homer the Espresso Book Machine at UW-Seattle Bookstore